Hablamos Español
About Us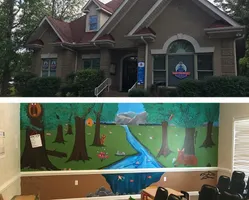 Express Pediatric Care Children Clinic has been serving the Greenville community for over 9 years and our goal throughout this time is still the same... to provide the best possible care for your children! The Children Clinic started with humble beginnings serving the community out of small residential offices to our new office location, located at the Eastside Medical Center. A new modern Pediatric Clinic with relaxing and comfortable office environment for your family and child. We are a non urgent care, primary pediatric clinic where no appointment is needed. We provide many kinds of services, from well checks, sick visits and sports physicals. Review our Visitation Request page for more details.
Walk In & Visitation Appointments
We understand occasional circumstances prevent you from keeping your scheduled appointment. If possible, please notify our office in advance if you are running late or unable to make your appointment. Our scheduling coordinators will do their best to re-schedule you promptly.
Learn more about our policies, office hours, and you can expect when visiting Express Pediatric Care, Greenville, SC office location.
Established patients may come into our clinic anytime during our office hours to be seen by one of our providers. No appointment is needed! New patients can often do the same, though, during busy hours, we may hold the last hour of the day open for established patients only. Patients are seen on a first come first serve basis.
Express Pediatric Care Children's Clinic
Eastside Medical Center
10 Enterprise Boulevard
Suite 105
Greenville, SC 29615